Natural gas boiler
About the contracted steam supply mode of Dongguan Guangde New Energy Technology Co., Ltd.:
The company is mainly engaged in boiler sales, installation, repair, maintenance and energy management projects in various provinces, cities, towns and districts in China: with energy management, boiler thermal equipment, clothing, woolen washing equipment, professional installation, maintenance, and professional energy design management services , And an excellent service chain of self-produced and sold biomass pellet fuel.
In order to make users get real benefits and save production and operation costs, the company directly signed a cooperation agreement with Jixiang Boiler Manufacturing Co., Ltd. to directly represent the boiler products of Jixiang Boiler Factory. The company meets the needs of its own production and rental contract steam supply at the most favorable group purchase price. Contract customers who supply steam in a "zero rent" way. The company has established a long-term cooperative relationship with many customers through the production, management, lease, contracting and sales of heat energy (boiler steam) through the TBO business cooperation model, achieving a perfect combination of technology, energy saving, environmental protection and low carbon.
Cooperation concept and advantages (Explanation of BOT mode and BOT mode of boiler thermal energy trusteeship):
The company adopts the whole industry chain model of "energy + device + service", according to the different energy needs of customers, designs comprehensive energy solutions, and provides customers with thermal energy operation devices according to the solutions, as well as device installation, construction and operation services, and finally realizes thermal energy To meet the energy needs of customers, the company separates the customer's energy supply links by providing customers with thermal energy services, that is, energy supply management, and our company is responsible for operation. In order for customers to save energy, save production costs, reduce investment, share investment risks, and improve the market competitiveness of products when using natural gas boilers, our company uses the principle of mutual benefit and long-term cooperation to utilize our company's expertise in boiler heat utilization Technology, separate source management of your company's thermal energy equipment, and provide your company with the best steam (heating) management services.
At present, the company's thermal energy services provided to customers do not take a separate charge. The value of the company's thermal energy services is ultimately realized in the company's complete heating system solutions.
Regarding the natural gas replacement of traditional energy projects, our company provides customers with a complete set of solutions and all construction investment for the use of clean energy, and builds new clean energy heating systems (including thermal energy operation devices and natural gas steam boilers) for customers. The cooperation period (usually 5 -8 years) Our company is responsible for operation, providing customers with paid steam or heat to achieve energy saving and emission reduction goals.
The company's customer groups cover a wide range of industries, such as: woolen, clothing, washing, food, electronics, rubber packaging, paper printing and packaging, furniture, footwear and other industries using heat and steam services.
User real shots: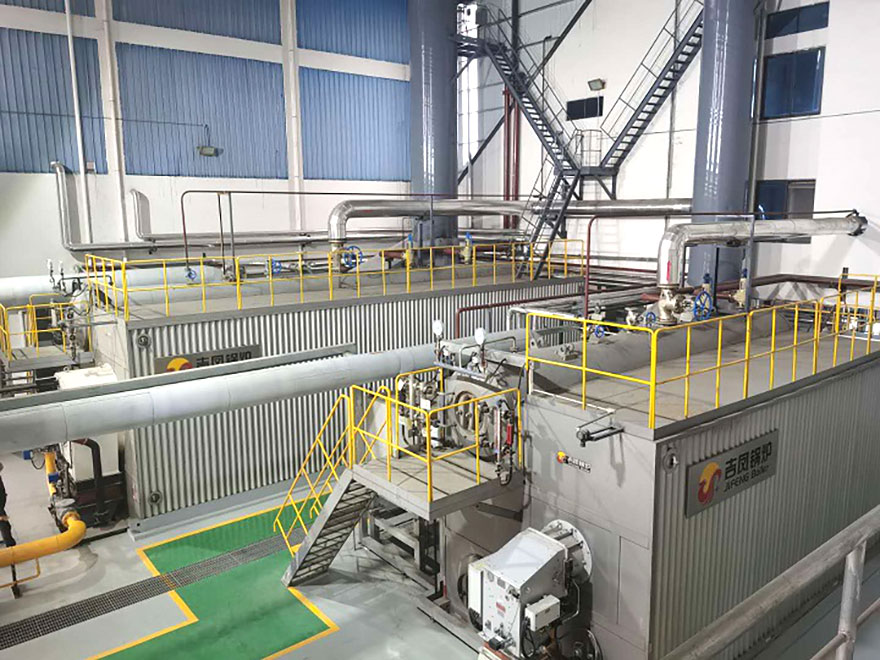 Dongguan Zhaofeng Environmental Protection Co., Ltd.
SZS50-1.6-Q and SZS20-1.6-Q ultra-low nitrogen burners NOX≤30mg/Nm³ FGR flue gas external circulation combustion technology One natural gas-fired water tube boiler each.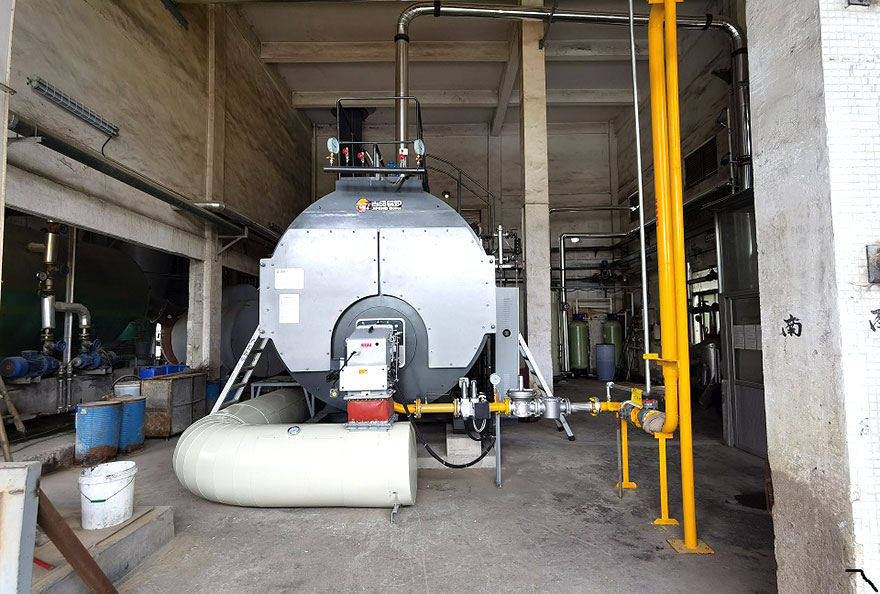 Dongguan Xinsenqi Paper Products Co., Ltd.
WNS6-1.25-YQ ultra-low nitrogen burner NOX≤30mg/Nm³ FGR flue gas external circulation combustion technology One natural gas-fired steam boiler.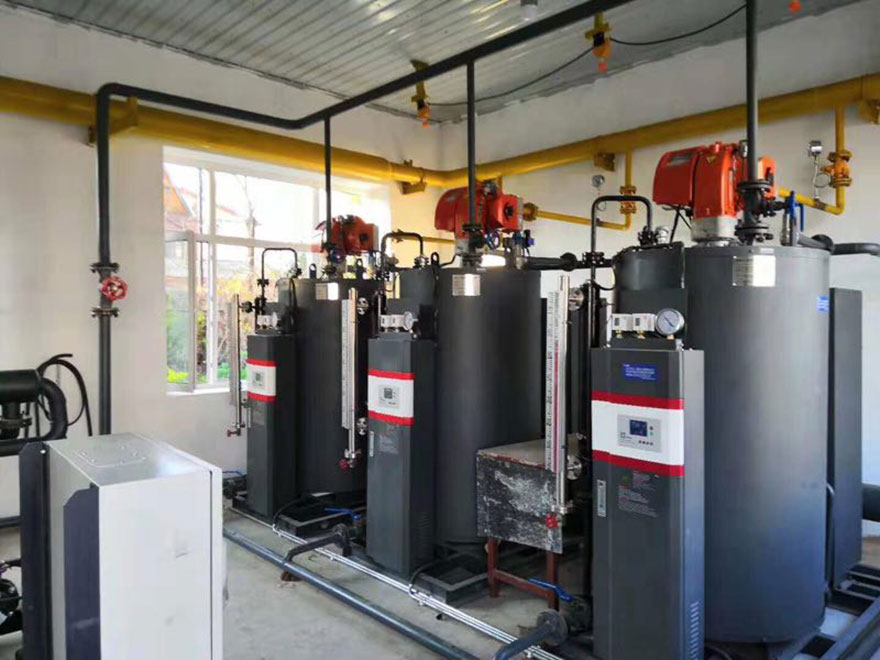 Dongguan Zhongshituo Industrial Co., Ltd.
1 0.5T inspection-free natural gas boiler (steam generator)


About the Tianshan Xijixiangran gas boiler represented by our company

Shanxi Jixiang Boiler Manufacturing Co., Ltd. was founded in 1987. It is a modern private enterprise that integrates boiler R&D, production, sales, and installation as its main business and industrial environmental protection products and auxiliary heating equipment.

It is a Grade A boiler manufacturer approved by the General Administration of Quality, Technical Supervision and Quarantine. With advanced production equipment, sophisticated testing equipment, and strong technical force, it has formed a complete and effective quality management system.

It has a technical research and development center, which is mainly responsible for the technical research and development of new products, and continuously explores and develops energy-saving and environmentally friendly products. Develop high-efficiency, energy-saving, environmentally friendly boilers for new products such as fuel oil, gas, electricity, etc. (new condensing vacuum hot water boilers, steam boilers for condensing waste heat recovery, etc.) to better reduce the exhaust gas temperature of the boiler and improve the thermal efficiency of the boiler , Extend the service life of the boiler, reduce the fuel consumption of the boiler, and accelerate the development of the national energy-saving and environmentally-friendly boiler.

The main products include natural gas steam boilers, pressurized hot water boilers, intelligent plate heat exchanger units, atmospheric boilers, gas generators and other series of products. They have won praises from users for their safety, reliability, environmental protection, energy saving, and economy. Over the past thirty years in more provinces and cities, we have consistently adhered to the business philosophy of "continuously being the body and innovation as the way", constantly improving the technical level and continuously promoting product quality.

Complete auspicious boiler series

Jixiang series of oil and gas boilers adhere to rigorous design principles and specifications, combined with the modular design advantages, to provide users with forward-looking targeted heating, steam, and heating energy equipment solutions.The product is safe and reliable, and has a wide range of applications. It is suitable for steam supply in various areas, such as factories and mines, hotels, factories, environmental protection cities, schools and other places where steam, heat and hot water are used.


Focus, Safety, Reliability

Jixiang Boiler emphasizes the highest safety factor of boiler products. In order to ensure the reliability and good performance of the boiler throughout its service life, it strictly controls the quality of raw materials and standardizes the production process to ensure the high quality of boiler products from the inside to the outside.

In addition, strict quality control is implemented on all components, the introduction of full-open smoke box, integrated platform, modular design new design and sophisticated manufacturing technology to ensure the excellent quality of Jixiang boiler, as always, the same as before.

The most cost-effective and optimal solution

Jixiang Boiler chooses the best solution for customers to save production and operation costs. Boiler products always pursue the highest cost performance, modular components, high-quality materials, improved boiler structure, efficient condensing energy-saving equipment, multiple efficient heat preservation measures, and so on.


Exclusive customization to meet customer needs

According to different customer needs, Jixiang Boiler exclusively customizes and configures Jixiang series of oil and gas boiler solutions, so that it can be perfectly integrated into users' related applications.